Contact Us
Introduction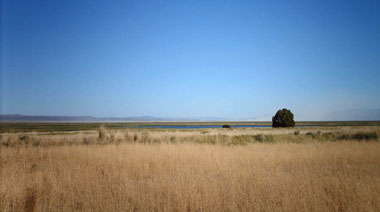 If you would like more information about the area, you are free to call the Summer Lake Store, Ana RV Park or Summer Lake Lodge for information on lodging, hunting, and dinning oportunities, as well as fun local activities. However, we ask that you refer to the website first before calling, we have lots of information and content available on the web.
Summer Lake Store:
Phone: (541)-943-3164
Summer Lake Lodge:
Phone: (541)-943-3993
Summer Lake Ana Reservoir RV Park:
Phone: (541)-943-3240
Summer Lake is located in central Oregon on highway 31 (scenic byway). It is commonly referred to as Oregon's best kept secret. Surrounded by green, yellow and blue mountains on all four sides, 30 miles of beautiful wide open terrain and a large lake in between, renders the community a certain type of independence from the rest of the world.
Aside from the beautiful landscape, and majestic wildlife roaming the hills, the community and people of Summer Lake also contribute to its reputation.

21.02.
Location of Summer Lake Oregon
View Larger Map
Local Businesses
Local News
This September there is going to be a fellowship gathering in Summer Lake, for the 2009 Tent Festival, Everyone is welcome and are asked to bring tents for camping out, or they may make reservations at the local Lodge. There is also the Ana Reservoir RV Park close by for RV'ers. We look forward to seeing you there.