Desert Springs Trout Farm
Welcome!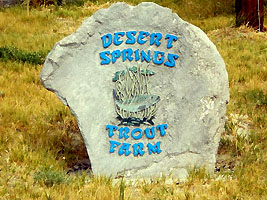 Desert Springs Trout Farm is a local business here in Summer Lake, and one of the finest hatcheries in the state of Oregon. Focusing on quality production and premium service all over the western coast.
The Desert Springs Trout Farm is interested in doing business with you. Contact us to request more information.

21.02.
Our address and contact info is:
P.O. Box 40
48320 Desert Springs Rd.
Summer Lake, OR, 97640
Phone: 541-943-3192 - Fax: 541-943-3192

Our office hours are:
Mon - Fri: 8:00am - 5:00pm

22.04.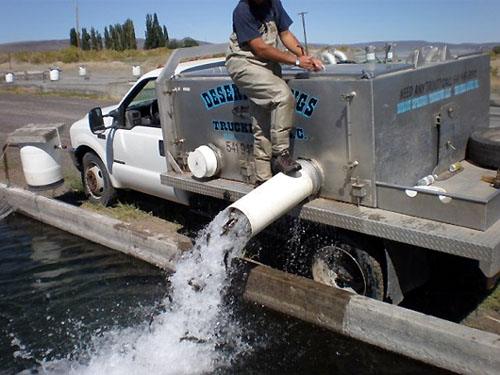 Will, unloading fish into one of the Desert Springs Trout Farm fish runs.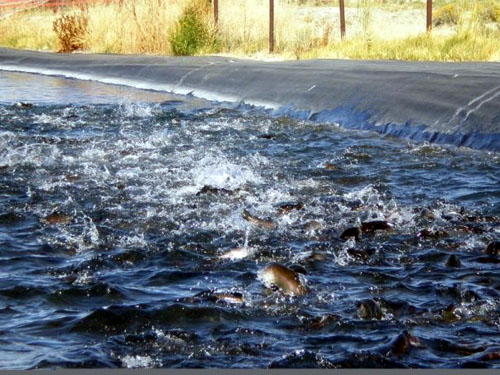 Trout in one of the larger runs during feeding time.
Local Businesses
Local News
This September there is going to be a fellowship gathering in Summer Lake, for the 2009 Tent Festival, Everyone is welcome and are asked to bring tents for camping out, or they may make reservations at the local Lodge. There is also the Ana Reservoir RV Park close by for RV'ers. We look forward to seeing you there.